For extremely soft handling of sensitive products, achieved by especially shaped rotors. Many different rotor shapes available depending on the application.Very rugged design with heavy duty shafts, generously sized roller bearings and short shaft overhang. No bearings exposed to the pumped liquid. Therefore ideal for CIP and SIP cleaning.
Flow rate: max 315 m³/h
Discharge pressure: max 20 bar
The basic material of all models is stainless steel either dye-cast (B+BE) or machined from full (BF):
"B" pump mounted on a base plate and connected with the driver by a flexible coupling- most versatile for all options.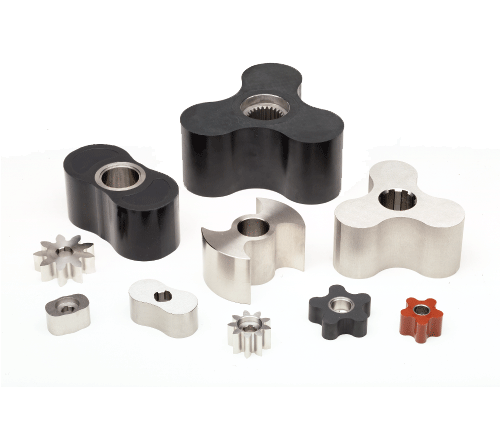 "BE" with close-coupled driver in monoblock design, saves base plate and coupling - limited options, used in beverage industry.

"BF" executed like "B" - however- even the gearbox, housing the synchronous gear drive, is made of stainless steel, the pump housing being of wrought stainless (<1% ferrite!).