1. Oscillating Piston Pumps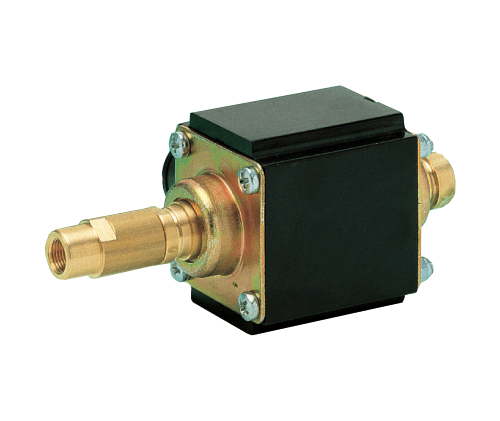 Hermetically sealed by magnetic drive for aqueous, little corrosive fluids without solid particles e.g. in espresso machines.
Application: cold sterilisation of medical instruments, steam generation for sterilisation and in ironing machines, carbonators, syrup concentrates in drink dispensing, fog generation at events (music, skating, dancing etc.)


2. Pneumatic Piston Pumps

Made of stainless steel, long version used as drum pump for insertion into the container to be emptied, short version for integration into a piping system.
Series PAA:
polished surfaces, pump assembly with clamp connections for fast and easy cleaning, important with food, cosmetic and pharmaceutical products.

Series PAI:
industrial version with threaded connections used for viscous products not requiring frequent cleaning nor hygienic precaution.

Series PAR:
light weight pump with higher stroke frequency for lower viscosity liquids and with lower pressure capability.

Series PPA:
high pressure version in single or twin execution (2 pumps, 1 pneumatic motor).


3. Plungertype Metering Pumps

made of stainless steel or PVC with continuously adjustable stroke length for precise metering of liquids not demanding perfect leaktightness.